St. Lucia
September 12-19, 2020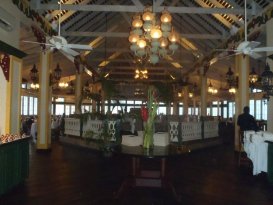 Cost for 2 people WITHOUT Airfare: $3863.
Cost for 2 people WITH Airfare: Subject to change daily, call Judy for price 804 564 1026 if there's no answer leave a message and she will get back to you with the price 🙂
2 Morning Boat dives per day and an optional night dive available.
At Sandals Halcyon Beach.
Sandals Resort is all inclusive adult only resort which include meals, adult beverages with no tipping and a single king size bed for sleeping. The Halcyon is the smallest of all the resorts and is like little cottages. There are 3 different resorts for you to go eat and use their amenities at any of them but you have to take shuttles which have a schedule. There are club level rooms for a little more which Judy and I usually get as they have drinks and adult beverages in the refrigerator which is restocked daily.
The activities include scuba diving for certified divers, water skiing, sailing, kayaks, paddle boards, windsurfing, snorkeling, aqua trikes, golf, billiards, shuffleboards, and many more land sports at specific times during the day like pool and beach volleyball. They provide scuba equipment but you can bring your own. Sandals dive operation uses 46 foot Newton Dive boats with a full crew including guides. The reefs are in very good condition and the water temperature is usually around 84 degrees.
This is a seven day vacation but if you want to add days that can be arranged especially if you find great plane flights. The major airport code for St. Lucia is UVF.
Payment:
Final Payment is due 45 days prior to arrival
CANCELLATION:
If notice is received 45-30 days prior to arrival $400 per room
If notice is received 29-15 days prior to arrival 50% full room revenue
If notice is received 14-0 days prior to arrival 100% full room revenue
We usually tip our dive guide but it must be done out of site. The only other tips are for airport porters (they carry your luggage at the airport) and the airport shuttle drivers
FOR MORE INFORMATION CALL JUDY MULLER : 804-564-1026